Nå er det lenge siden siste blogginnlegg. Helt siden slutten av august.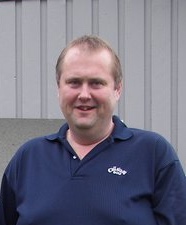 Det har vært en sørgelig og travel tid. Tor, yngste bror av husbond Hans, døde plutselig i en alder av 52 år. Det var altfor tidlig, det var altfor brått, og det var framfor alt fryktelig sørgelig. Vi savner deg, Tor. Hver dag. Og tror at du når som helst skal svinge opp i gårdsplassen når det er tid for en kopp kaffe. Gjerne et kvarter for tidlig. For til alle sosiale lag i slekta kom du, Tor, tidligst og dro sist.

Minnetale
Tor ble født den 7. juni i 1968. Han var stor og lang, og rund og frisk da han ble født. Han ble dermed fjerdemann i en søskenflokk på bare gutter, med storebrødrene Hans, Gunnar, og Jon. Guttene var ganske tette i alder, Hans var nesten sju, Gunnar fem, og Jon var bare litt over ett år da Tor meldte sin ankomst.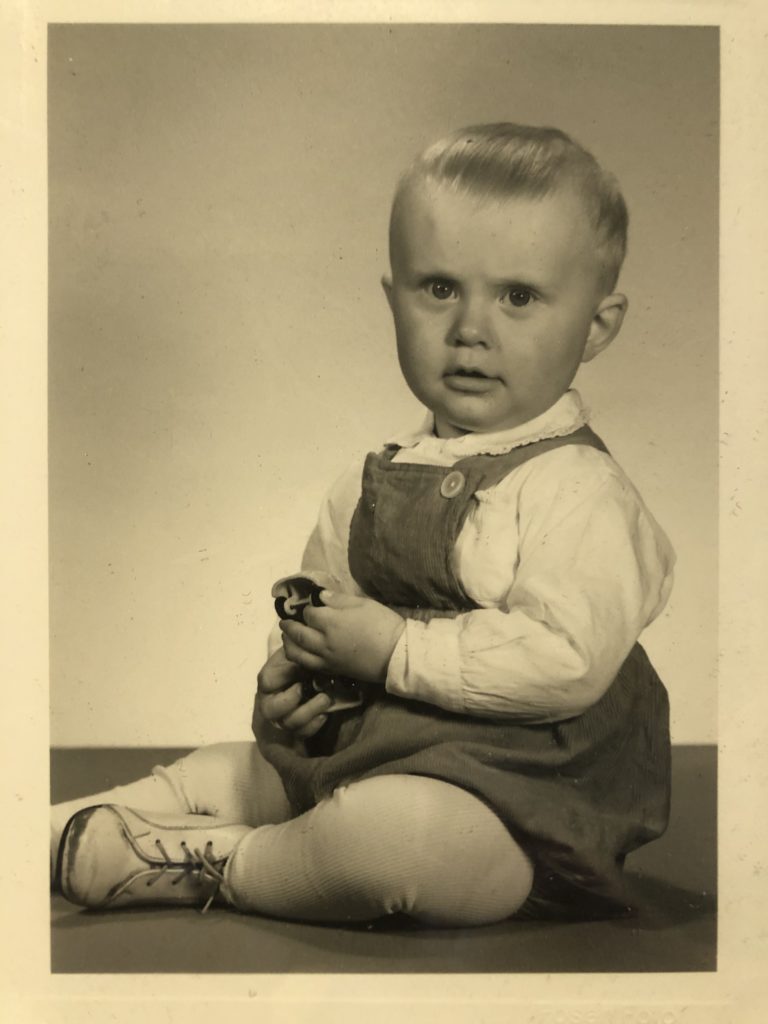 Foreldrene, Kitty og Gudmund, drev gård på Eide. Faren var en opptatt mann, med mange verv både i politikk og i næringsliv, og rundt Kitty var det alltid en hjertelig strøm av besøk, bondekvinner og lefsebakere, slekt, naboer og andre «kaffefremmen». Ingen kom inn på tunet uten å bli bedt inn på kaffe.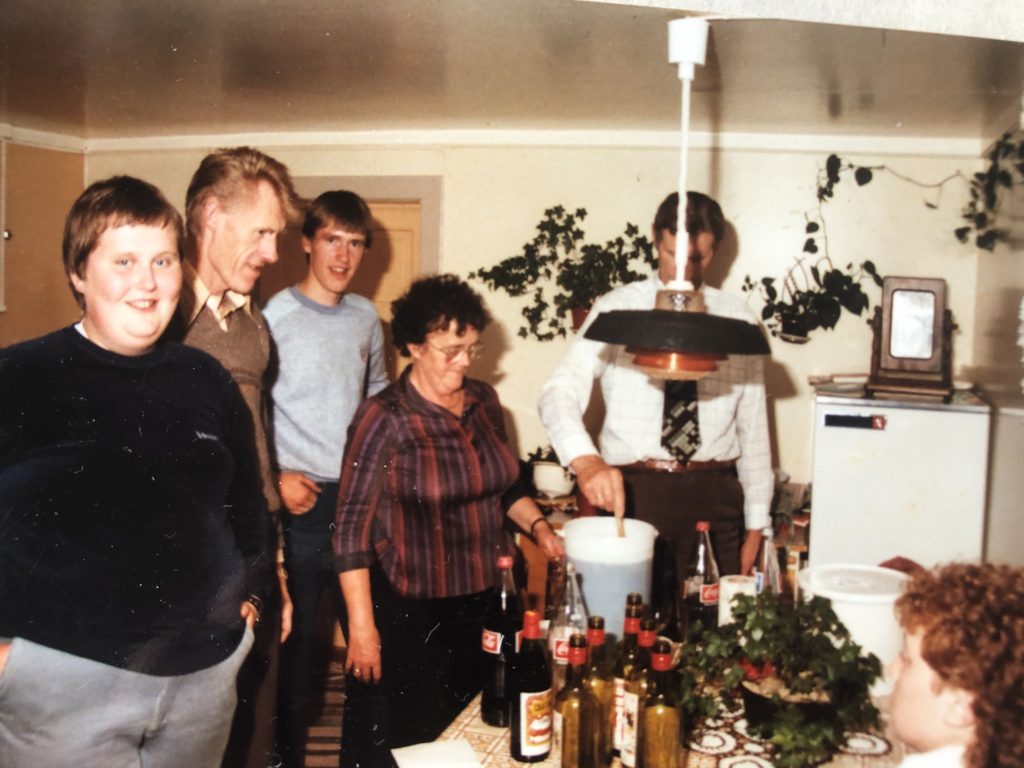 Tor vokste opp i dette sosiale hjemmet og var veldig glad i å ta del i det. Et hvert besøk bød sjansen til hyggelig samvær og ikke minst opphetede diskusjoner om alt fra strikkeoppskrifter, via sport og samfunnsliv til lokale og nasjonale politiske forhold. Intet tema var uinteressant som starten på en diskusjon.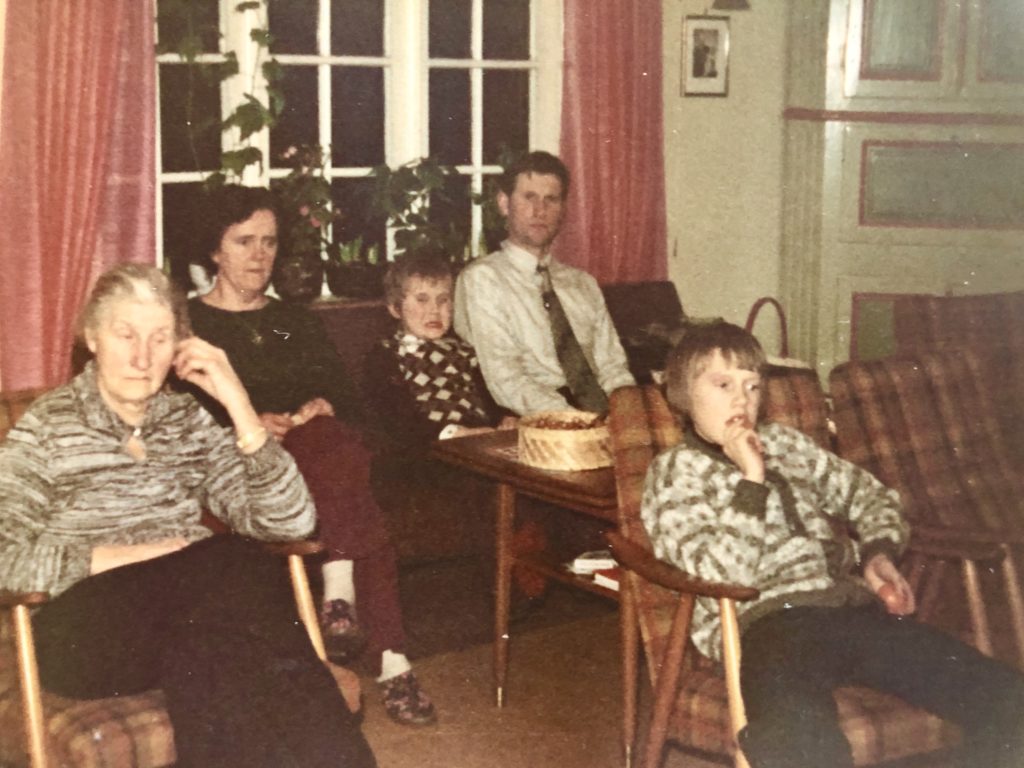 Og det var heller ingen grunn til å avslutte en diskusjon når en først hadde tatt seg bryet med å starte den. Farmora, som var lærerinne, pleide å si «Æ skjønn-itj kæm du gut legne!» Alle andre så helt klart at det var henne selv han lignet på. Borghild var også særdeles glad i å diskutere.
Men det var ikke bare diskusjonene som lokket. Tor var alltid svært sosial og elsket å være til stede uansett hvem som kom på besøk. Han var spesielt glad i alle tantene og onklene og resten av slekta. Hele sitt liv hadde han en veldig sterk slektsfølelse, og utviklet etter hvert stor interesse for slektsgransking.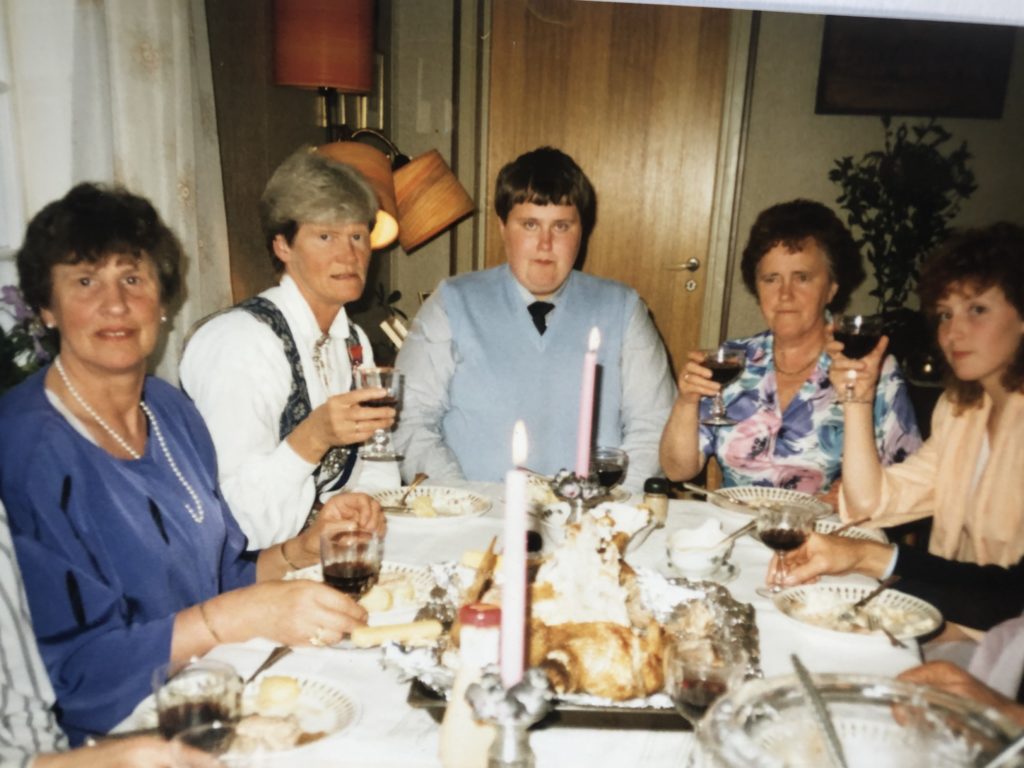 Tor var alltid god og rund, helt siden han ble født. Da han var to år trødde han på broren Jon under leik, med det til følge at kragebeinet brakk. Det var et hendelig uhell, og ingen sure miner fra noen av partene i etterkant. Det er slikt som kan skje når en vokser opp i en søskenflokk på fire gutter – og i nabogården var det fire gutter til. Særlig de to yngste naboguttene var ofte med i leiken, og det innelukkede tunet på Eide egnet seg fryktelig godt til å spille fotball med uthusdørene som mål.
Men var det stygt vær, kunne en godt spille fotball på den lange loftsgangen også. Det var ikke få ganger lyskuplene gikk i tusen knas etter et spesielt velrettet skudd! Etterhvert ble disse byttet ut med kupler i hardplast, av HMS-hensyn.
Familiens store tragedie inntraff på Tors første skoledag. Mor Kitty var med Tor på skolen, og på gården var det slått. Jon var åtte år og ville gjerne hjelpe til, han var høyt og lavt og utenfor moras årvåkne blikk. På sekunder var familiens liv omsnudd, ulykken og Jons død preget dem alle for resten av livet.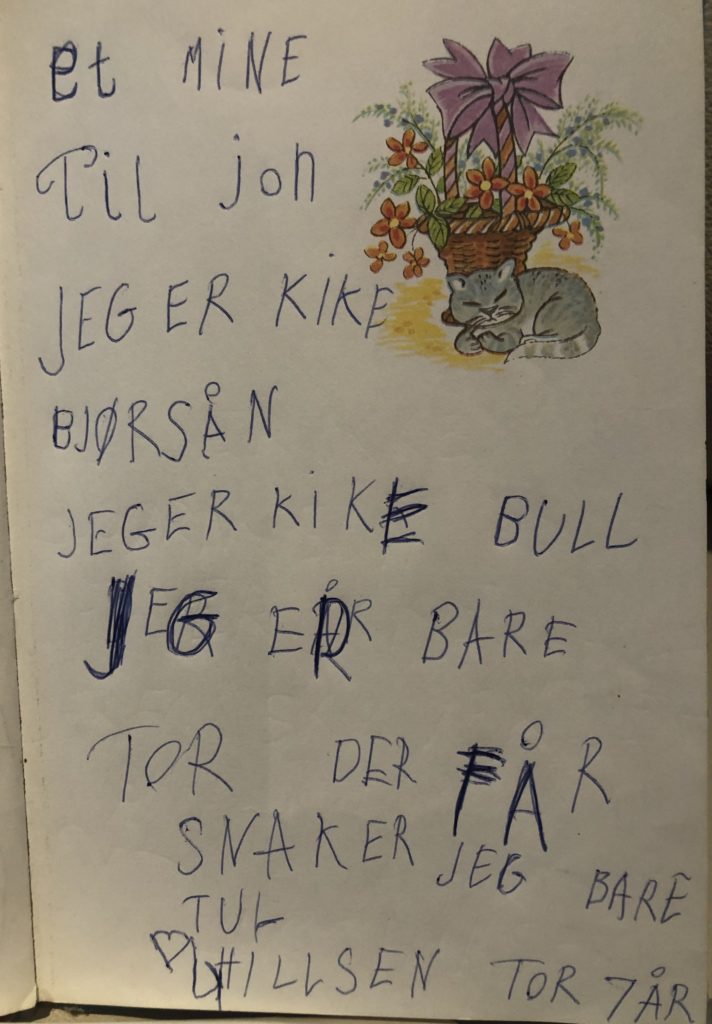 Jon ble bare åtte år.
Ikke minst ble dette ganske avgjørende for Tors oppvekst. Det er lett å tenke seg at når en har mistet et barn, blir det vanskelig å være streng mot dem som er igjen. Ikke minst for Tor sin del førte dette til at foreldrene hadde vanskelig for å nekte ham noe.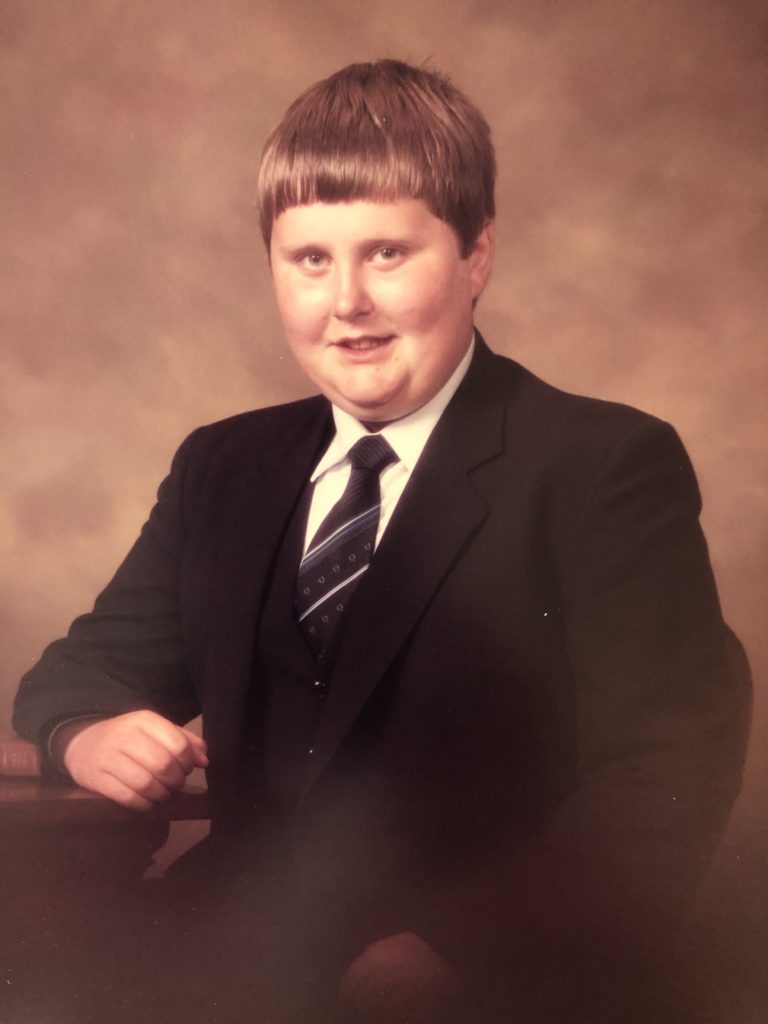 En flott vinterdag da Tor var 11 år var han ute og rente seg på Gunnar sine svarte jetski i skogkanten. Med slalåmstøvler fikk skiene fin fart, og ferden endte med et brak i et grantre. Resultatet var et stygt og komplisert brudd i lårbeinet, som førte til et langvarig sykehusopphold. I løpet av dette oppholdet, med påfølgende stillesitting etter hjemkomst, begynte Tor for alvor å legge på seg, og vekten begynte å bli et problem. Ikke minst skulle dette påvirke helsen hans negativt.
Konfirmasjonsbilde av Tor.
Tor var alltid en svært oppvakt gutt, men det var bare om han likte læreren at han la inn en større innsats med skolearbeidet. Ellers var han glad til om Gunnar skrev stilene hans. Hvis han fikk sympati for læreren, var det derimot nærmest ingen grenser for innsatsen. Dette gjorde at karaktene ble nokså uforutsigelige, men han var alltid flink med tall.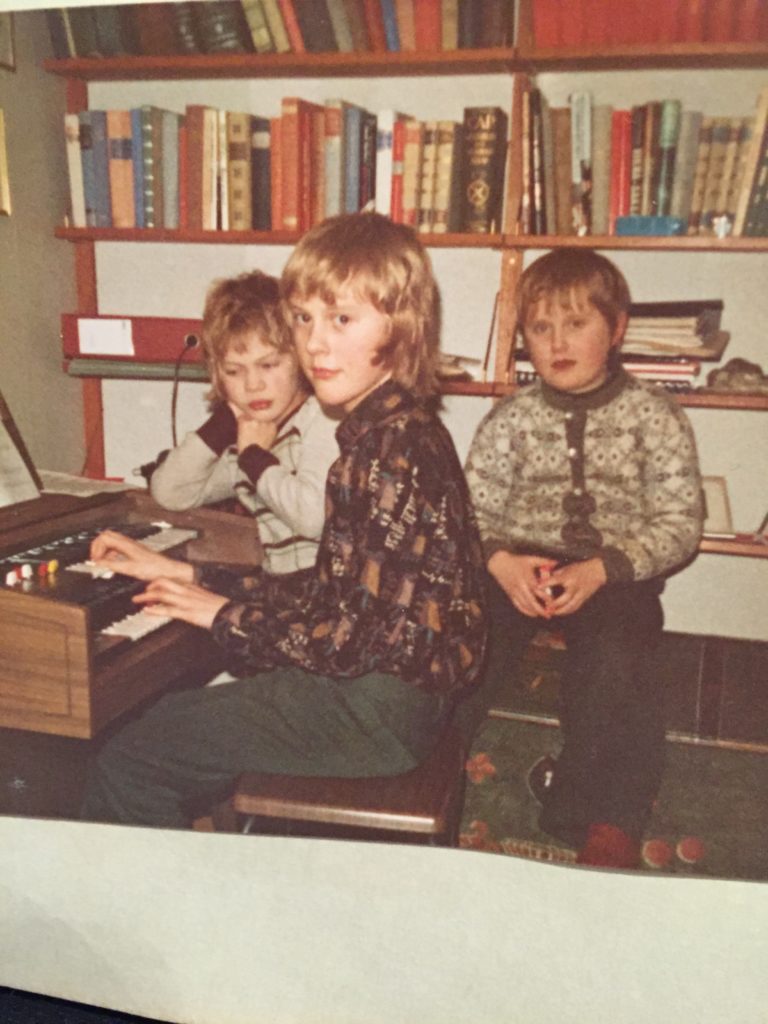 Dette viste seg bl.a. i sport, der han og Gunnar kunne sitte og notere rundetider på skøyteløp, og de konkurrerte om å huske dem utenat i årtier etterpå. Denne store sportsinteressen delte Tor og Gunnar med faren Gudmund, mens storebror Hans satt på innerstua og spilte orgel (med øreklokker). Tor var også veldig glad i musikk, men i motsetning til de andre var Tor også veldig interessert i hesteløp, og satt gjerne på kiosken og plukket ut vinnere å spille på.
Hans, Håvard (i Midtigården) og Tor.
Tor gikk handelskolen i Bjugn og på Orkanger, og etter å ha jobbet i ulike firma, landet han for godt i Fosen regnskap. Her trivdes han godt med både arbeidsoppgaver og kolleger, han var tidlig på jobb og skulket aldri. Tvert i mot hadde han flere år med ferie til gode som han ikke hadde noen planer om å ta ut. Han likte seg på arbeid, og følte seg ganske viktig her.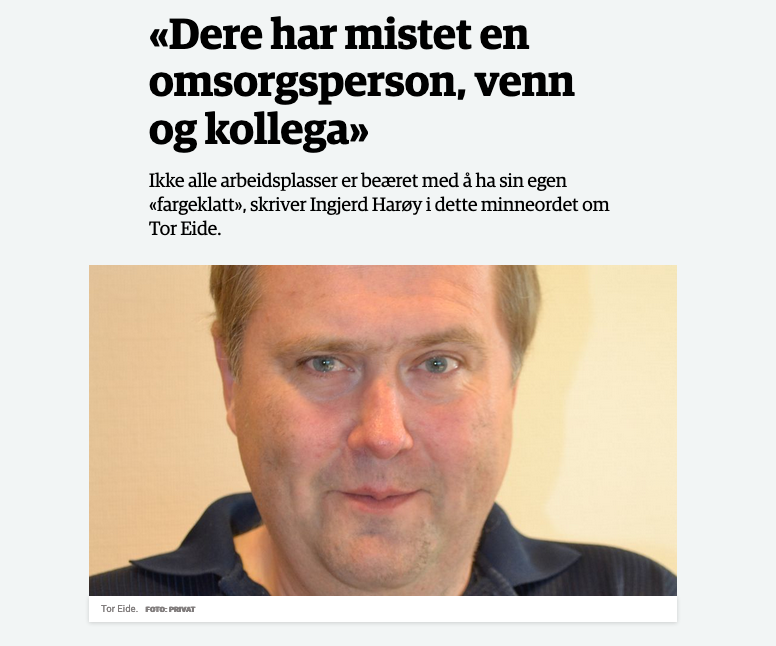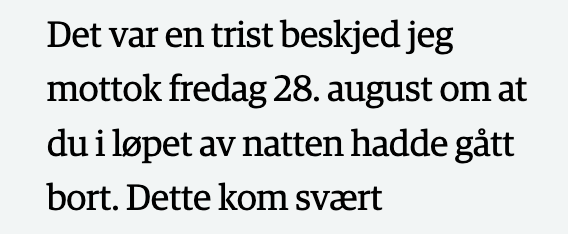 Et vakkert minneord fra kollega og sjef Ingjerd Harøy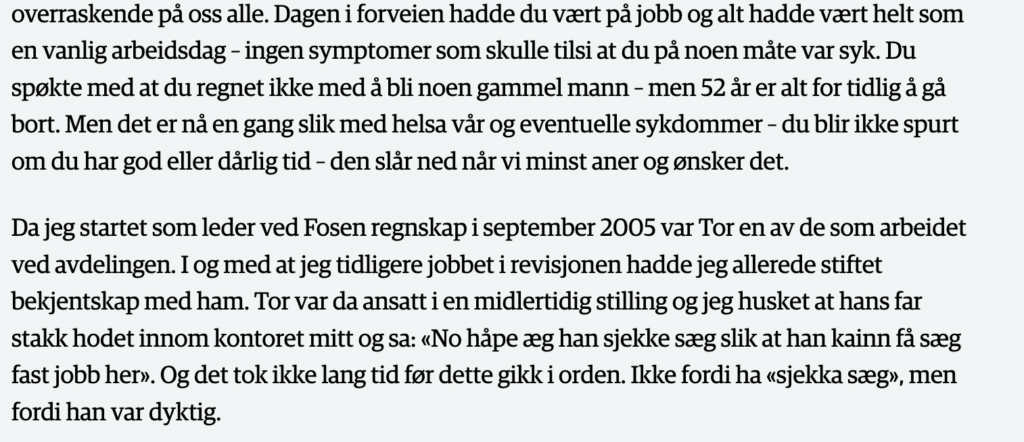 På jobben kunne man gjerne ha radioen på, Tor jobbet like godt for det, og en dag deltok han i en spørrekonkurranse på P24. Premien var en reise, og etter en del forhandlinger ble det til at Tor fikk reise til Thailand. Dette ble en ganske viktig tur, for det var da han traff Kong, som han ble kjæreste, samboer og etter hvert giftet seg med. Kong hadde to døtre, og Tor ble etter hvert bonusbestefar til tre små gutter.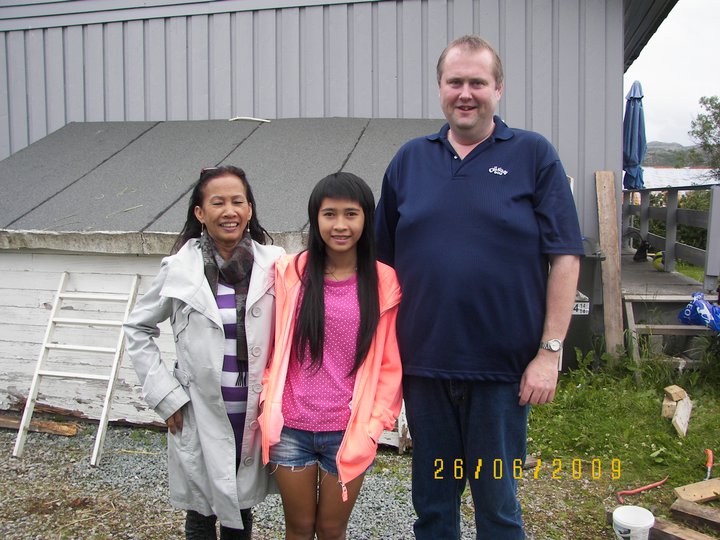 Kong og Tor kjøpte seg hus på Høybakkskaret, og Tor flyttet ut av gutterommet i en alder av førti år. Bryllupsfesten ble avholdt både i Thailand og på Eide, og forsamlingen i Kongsvoll viste med all tydelighet hvor stor omgangskrets Tor hadde. Her var det venner fra helsesportslaget, fra volleyballklubben, jobben, naboer og slekt.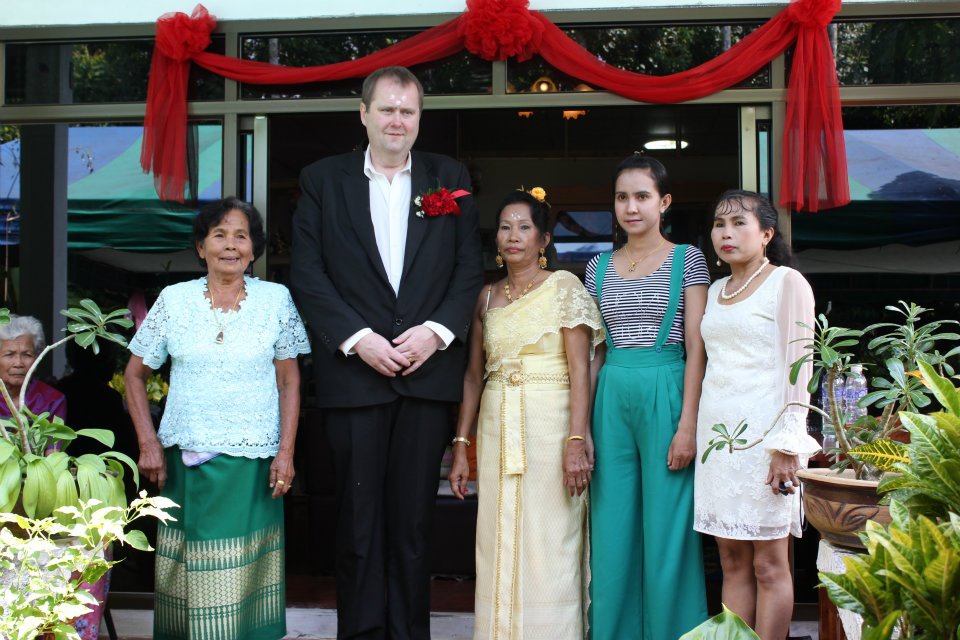 Faren Gudmund begynte å skrive gårdshistorie på gammeldagan, og Tor var en uunværlig ressurs. Side opp og side ned med kirkebøker ble nitidig gransket, og ettersom Tor hadde så god hukommelse, ble han etterhvert et oppslagsverk for ulike slektsforhold ikke bare på gården, men for hele bygda.
Tor var en fast gjest i alle selskaper i familien også etter at mora og etter hvert faren døde. Siden han alltid var snar å be når onkelbarna skulle passes, enten det var på Eide eller på Karlestranda, fikk han et tett og nært forhold til alle niesene og nevøene sine. Riktignok syntes de han var ei «terglus», men han var ei terglus som alle var glad i, for han var fryktelig snill. Stri og glad i å diskutere, høyrøstet, påståelig og sta. Men Tor var alltid veldig snill, intelligent og omtenksom.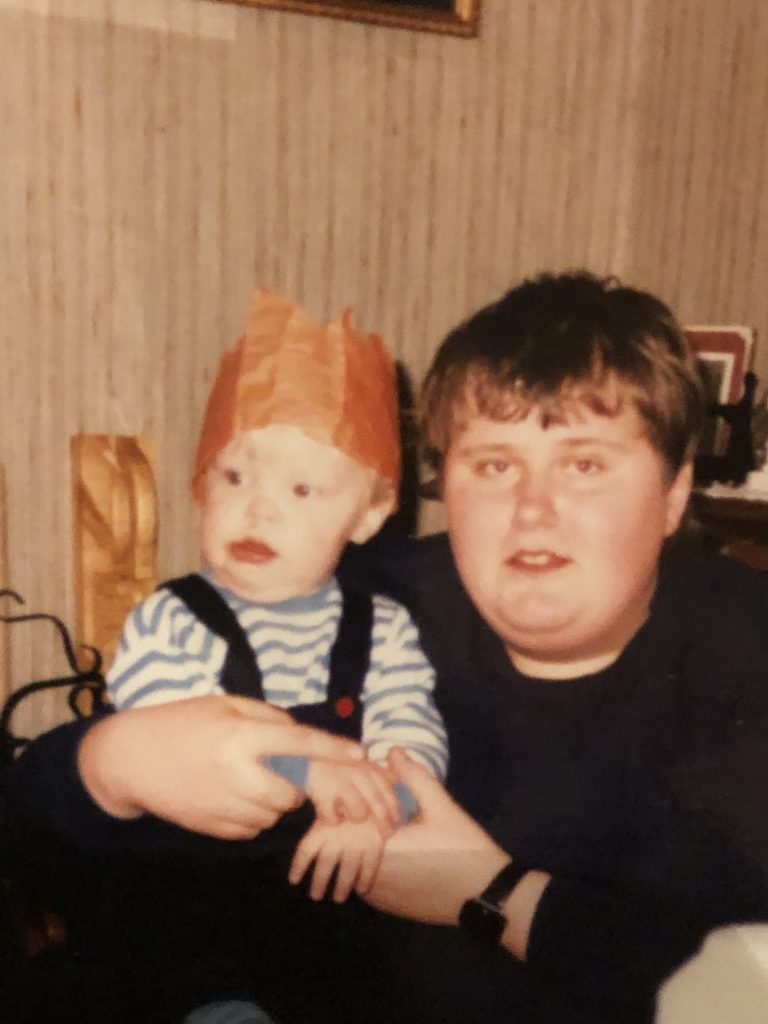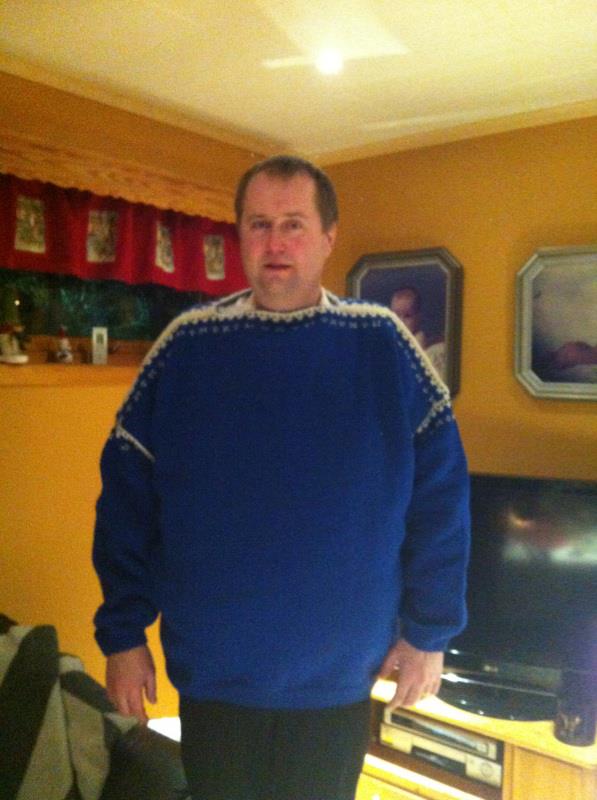 Til venstre: Jon Gunnar og Tor i 1985.
Hele familien pleier å stelle gravstedene sammen. Arven etter Kitty var blant annet en hel del graver som ingen andre stelte, så dette arbeidet tar litt tid. Noen av disse gravene er ganske vanskelige å finne, men Tor visste alltid hvor de var. Med stor selvfølgelighet pekte han ut de nesten usynlige gravstedene, så familen fikk stelt dem. Derfor var det en umulig tanke å stelle gravene uten at Tor var med.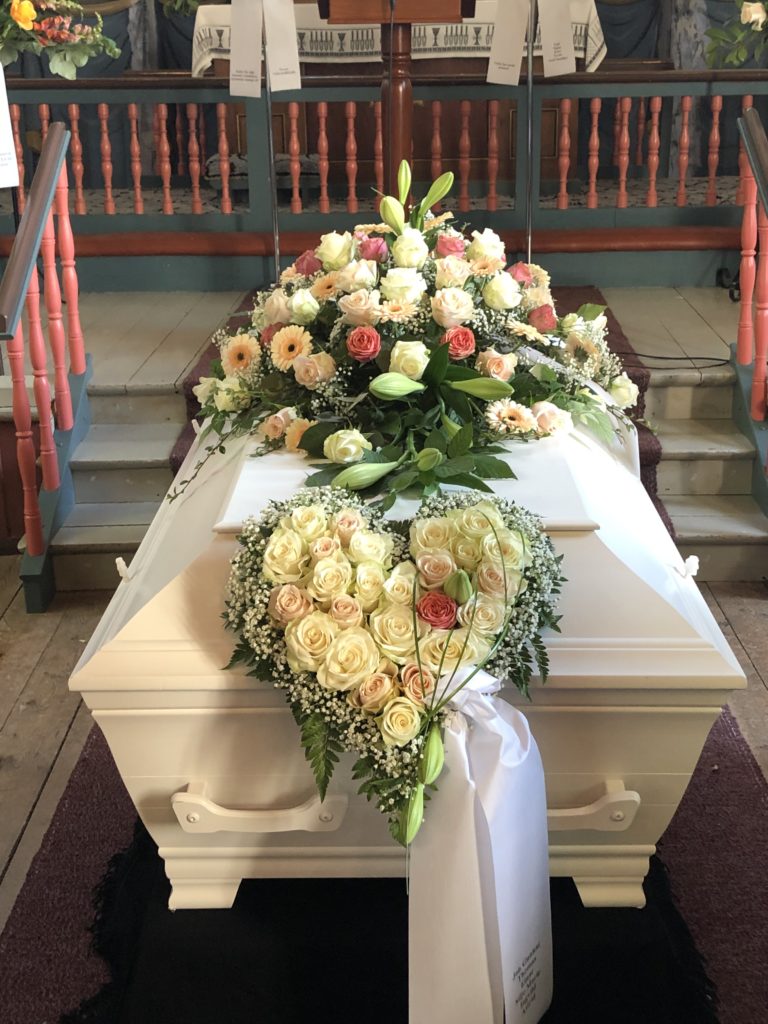 Nå må de gjenlevende finne en måte å finne igjen disse gravene likevel. For ved neste gravstelldag blir det også Tors grav å stelle. Familien finner stor trøst i at Tor skal ligge sammen med sin bror Jon og foreldrene Kitty og Gudmund. Han ville alltid helst være der de andre var.